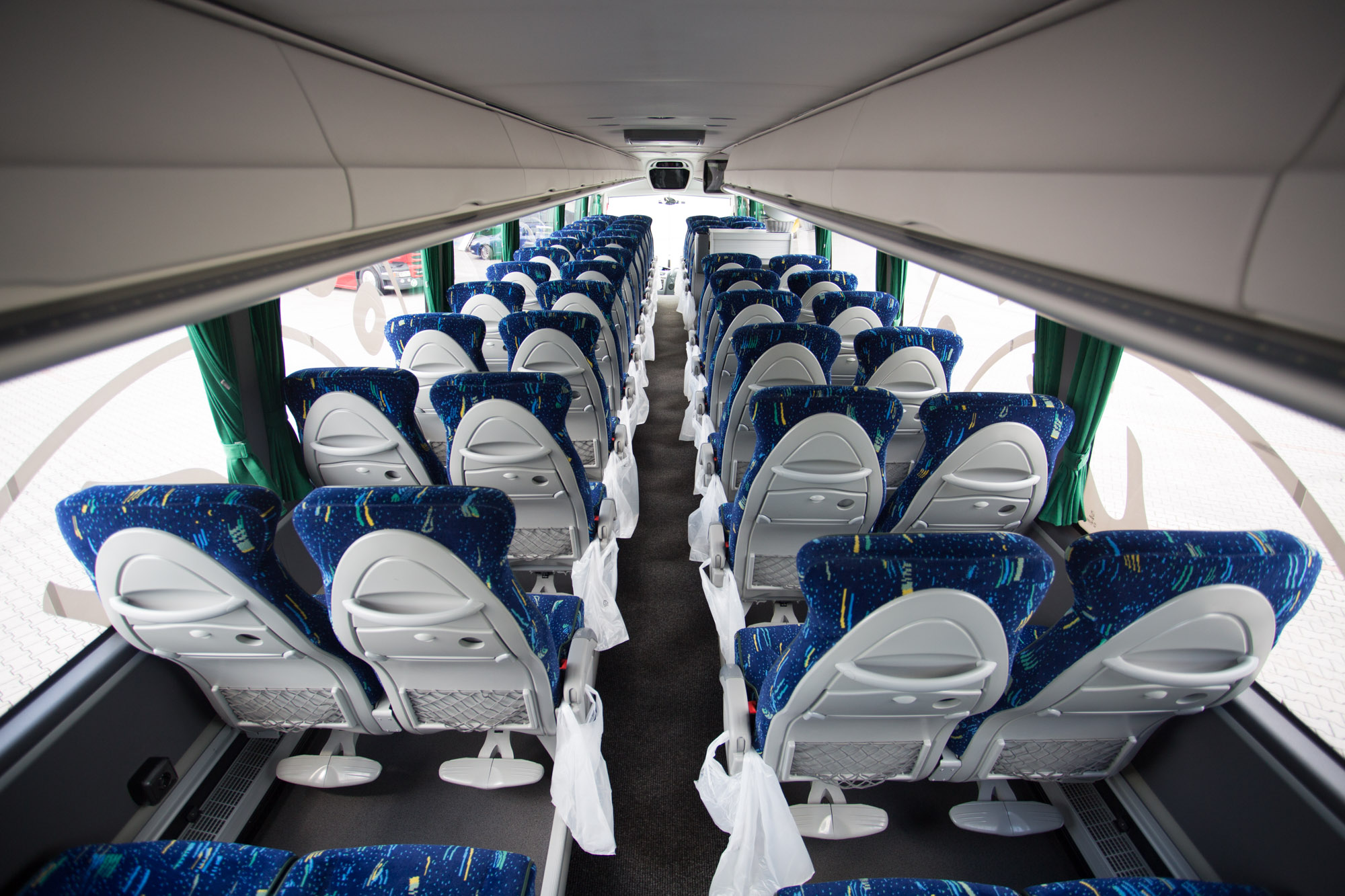 We rent 4 luxury coaches with a seating capacity of 60, 48, 56 and 56 persons respectively, complete with round-the-clock controlling.
Our SCANIA coaches for road passenger transport feature a huge luggage area, functional air-conditioning, comfortable spacing between seats, inclining seats with optional aisle extension, a toilet, a coffee machine and a media player for DVDs and USBs. We guarantee wireless Internet connection within the Czech Republic.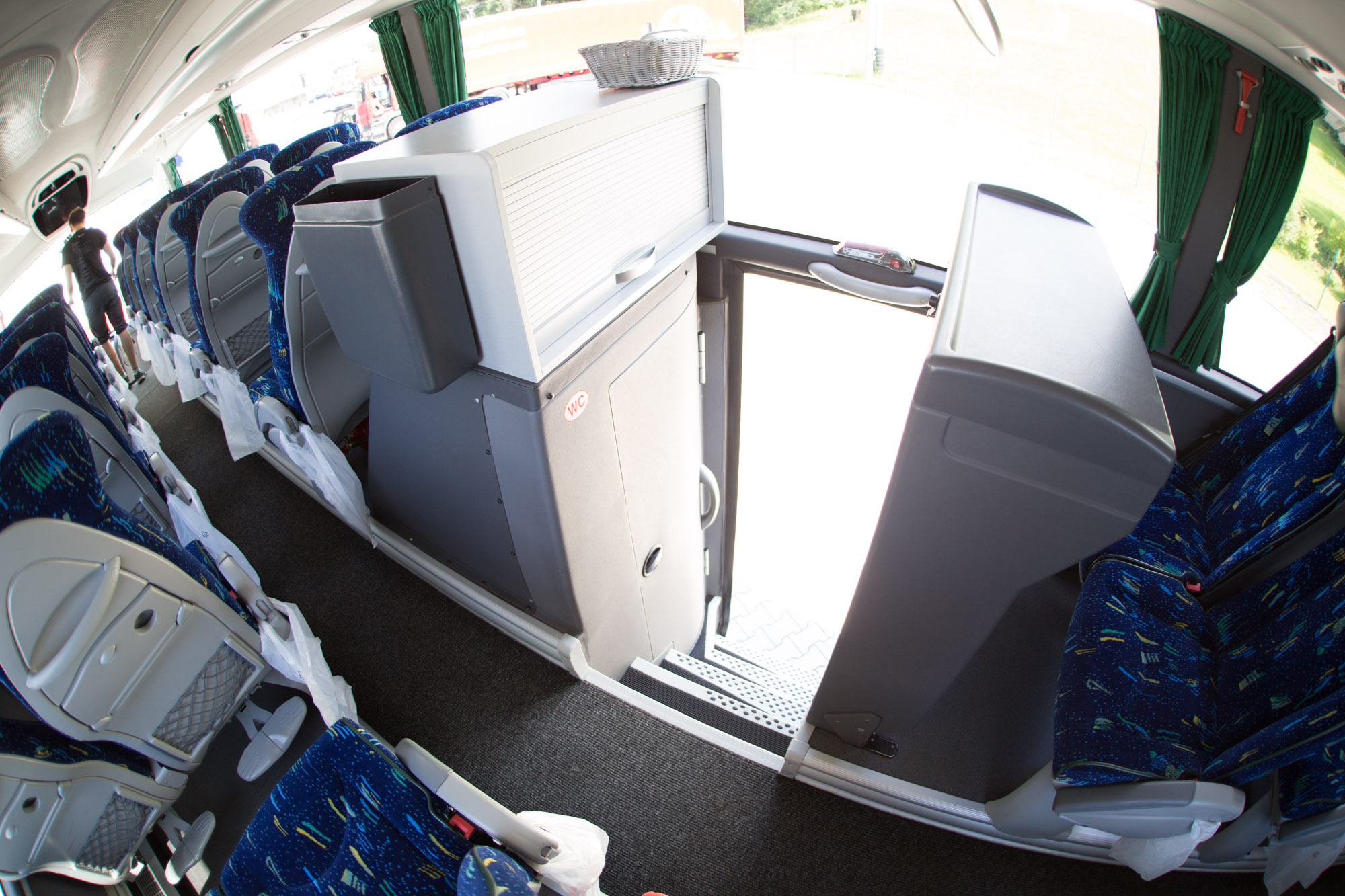 All our drivers have been driving professionally for at least 15 years. We are a reliable transport provider for renowned travel agencies, businesses, schools, associations and sports clubs. Two drivers are guaranteed for long trips, and we can be available until the following day, depending on time availability.
Coaches are equipped with ski boxes, and bicycle trailers can be rented as well. Our vehicles can be deployed anywhere in the Czech Republic. The coach fleet is replaced every six years.